Theatre in the Park
Our 2020 season has had to be cancelled due to the Coronavirus Pandemic but we are busy moving it to 2021 and we will announce details soon.
A charming amphitheatre set within fourteen acres of beautiful grounds at Strode Park in the picturesque village of Herne, located on the A291 between Herne Bay and Canterbury in Kent. The theatre has seating capacity for 300 people and has been purpose-built to offer total access for people with disabilities.
Saturday 26 June 2021 – Outdoor Cinema – Hairspray

Friday 2 July 2021 – Hullabaloo

Friday 9 July 2021 – Mark Watson

Saturday 10 July 2021 – Rubber Biscuit

Saturday 17 July 2021 – Country Superstars – A Night in Nashville

Friday 23 July 2021 – The Noise Next Door

Friday 6 August 2021 – The Bohemians 

Saturday 7 August 2021 – Outdoor Cinema – Bohemian Rhapsody

Saturday 14 August 2021 – Uncle Funk & The Boogie Wonderband

Friday 3 September 2021 – Miss Kiddy and the Cads

Saturday 4 September 2021 – Abbie McCarty DJ set

Saturday 11 September 2021 – ELO Encounter
Admission and Tickets
Your ticket is your email confirmation and you will be expected to show your email on a mobile device or as a print out. This is the only ticket you will get. You will not be admitted without it. We will not be sending tickets out in the post. All tickets will be electronically scanned and you will be given a unique wristband on arrival. All shows are suitable for children, unless stated. However there are no concessions.
Shows
In case of circumstances beyond our control, we reserve the right to cancel or change any performance. In the event of a performance being cancelled before the start, tickets will be valid for a rescheduled performance or money refunded. If the cancellation occurs during a performance there will be no refund. Please note refunds will not be issued under any circumstances unless the show is cancelled.
Food and drink
This year we have taken the decision to only allow food and drink bought at the theatre to be consumed on site. We will have a fully stocked and licensed bar. We also have hot and cold food available for each performance. So please come along and make a night of it. Food will be available from about 6.30pm to 10.30pm on a show night.
Contactless and card payments
Our bar can now take card and contactless payments.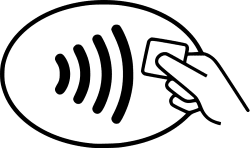 Polite reminder
As always we are a no smoking, no vaping, no glass venue. We do have designated areas if you wish to smoke or vape.

Parking
We have parking available for all of our shows except the two outdoor cinema nights.
Raffle
We will have a raffle at every show. It's £1 a strip, with some great prizes up for grabs, so please do dig deep and help support Strode Park Foundation.
Volunteers
Theatre in the Park is run entirely by volunteers. You can recognise staff as they are in the teal coloured t-shirts. Please join us in thanking them for their time and commitment