Fundraising
Get creative, get inspired and support Strode
Whether you want to hold a bake sale, take on a big challenge, coffee morning, quiz night, walk, run or cycle. We're here to support you every step of the way.
Whatever you're doing to raise money for us, whether it's taking part in an organised event, holding your own fundraiser, remembering someone special or celebrating a special occasion, you can set up your own free online fundraising page via JustGiving to manage your donations.
Or if online isn't your thing you can download a Sponsorship Form if you'd rather collect your money in person.
Once you've decided how you're going to support Strode Park Foundation make sure you tell us about your event so we can add it to our website and check out our handy downloads below to make your event the best it can be
If you're planning to do some fundraising for Strode Park Foundation – that's great! Thank you. Please tell us some details about it and we can support you, support us.
Fill in the form below and let us know what you've got planned and in return, we'll make sure you have all the resources you need and offer one-to-one support to make sure your event is the best it can be!
We have so many fun and varied events throughout the year from fun runs, fayres and fancy dress fundraisers to our summer-long Theatre in the Park programme, golf days, race days and raffles. We try to have something for everyone!
Take a look at our latest events
Thank you so much for fundraising for Strode Park Foundation. We really are so grateful for all the efforts and hard work you have put into raising money for us and for supporting our cause. It's really easy to pay in money you have raised for us. Please just make the donation using the button below and select the option 'Pay in the money I've raised'
Don't forget to Gift Aid it
Boost your donation by an extra 25p for every £1 you donate with Gift Aid and it won't cost you any extra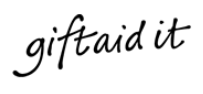 If you have a Facebook account you can now create a fundraiser for yourself or someone else, or another cause that's important to you. So next time it's your birthday why not ask set up a Facebook Fundraiser and ask your friends and family to give you a donation for your special day. We'd love you to pick Strode Park Foundation as your chosen charity and all money raised will go back into the great work we do with children and adults with disabilities.