Working for us
More than 350 employees and an army of volunteers form part of our team here at Strode Park Foundation and together we are united by our goal of ensuring the people who use our services receive the best possible level of care and compassion.
Our people are our greatest asset and every single member of our team is key to our success whether they work in Nursing, Care, Kitchen, Administration, Cleaning, Finance, Maintenance, Fundraising, HR or volunteer for us.
Without our team we would not be able to provide vital services to those who depend on us.
Our values of Care, Inspire, Together are embedded in everything we do.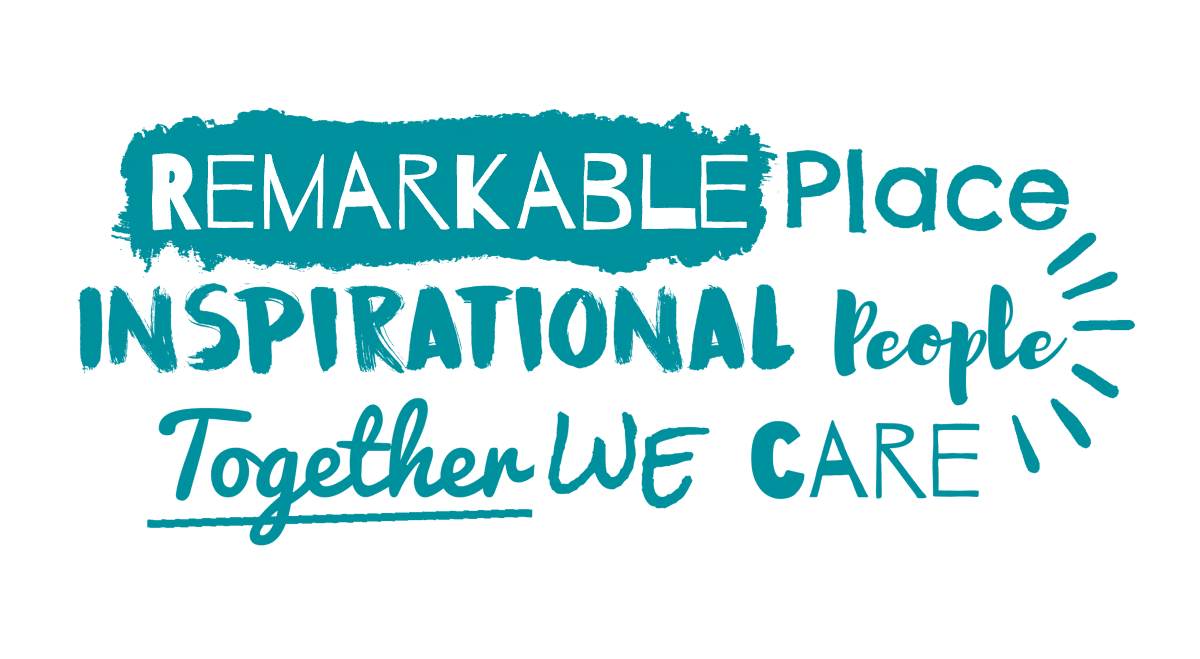 We are committed to the learning and development of all our staff and we can offer you fantastic training opportunities.
You'll start your journey at Strode Park with a classroom-based induction week where our friendly and knowledgeable training team will support you through our important mandatory training programme. This ensures you are well equipped with the right tools and skills to carry out your role to the high standards we require. During the induction week, those working in care roles will also be given Skills for Care's Care Certificate to complete. Following the induction week, role specific training is provided throughout your employment.
For care staff, we want you to develop your career in the Health and Social Care sector and develop during your time with us so we offer various opportunities including the Diploma Level 2 and 3 in Health and Social Care and Diploma Level 5 in Management.
We also deliver NAPPI (Non Abusive Psychological and Physical Intervention) training, which is a Positive Behaviour Support approach to working with individuals who at times may present challenging behaviours.
We are proud to be an approved training centre with Trainer Courses Ltd and our training team are members of the Association of Healthcare Trainers (AoHT).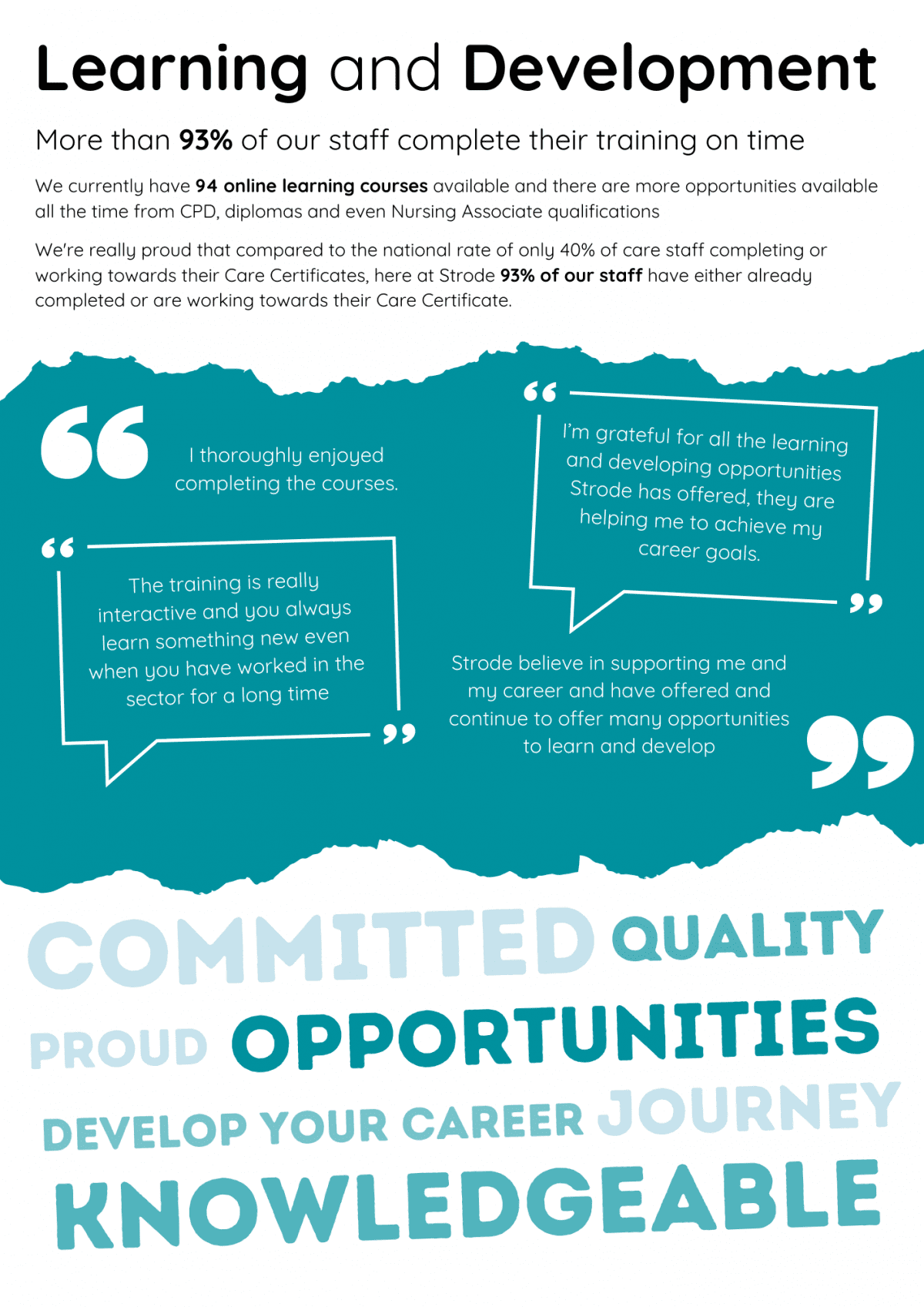 Here at Strode Park we are proud to be a Disability Confident Employer, an accreditation given to organisations that pledge to actively seek out and hire skilled people with disabilities, and to positively change attitudes, behaviours and cultures, within their businesses and local communities.
The commitment to being a Disability Confident Employer stems from the Foundation's aim to promote independence and opportunities for people with disabilities and encourage an inclusive and diverse environment for everyone at Strode Park.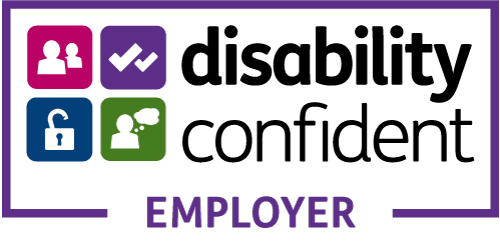 "I have gained so many qualifications though the endless opportunities I have been given at Strode…I have completed 3 diplomas which has enabled me to be where I am today among all the other phenomenal training I have received over the years"