Uncle Funk Disco Inferno
Saturday 14th August 2021 (8:00pm - 10:30pm)
Back by popular demand! The musical perfection of Uncle Funk's Disco Inferno is matched by the outrageous costumes, slick dance moves and an energetic show that will put smiles on faces and keep feet firmly on the dance floor. Uncle Funk's Disco Inferno play a winning set of disco classics – think "The Greatest Hits of Disco – Volume 1" and you have an idea! Every song in the set has been chosen with the dance floor in mind – nothing indulgent, just the disco hits to keep you dancing all night long.
Tickets are non-refundable unless the event is cancelled.
Please note: We are releasing 100 tickets in 2020 for this show and the remaining tickets will be released in Spring 2021.
Your tickets
All tickets are e-tickets. We do not send out paper tickets in the post, so please remember to either print your ticket or bring it along with you on a mobile device on the night.
Food and Drink
For Theatre in the Park 2021 we have taken the decision to only allow food and drink bought at the theatre to be consumed on site. We will have a fully stocked and licensed bar. We also have hot and cold food available at each performance. So please come along and make a night of it. Food will be available from about 6.30pm to 10.30pm on a show night.
Contactless and card payments
We accept card and contactless payments.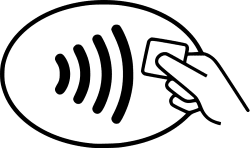 Polite reminder
As always we are a no smoking, no vaping, no glass venue. We do have designated areas if you wish to smoke or vape.

£20.00