Strode Lottery membership
For just £60 for a yearly membership you could be part of our Strode Lottery and have the chance to win up to three prizes each month.
How does it work?
You can decide how many numbers or shares you would like to have (by specifying the quantity below). For example quantity 2 will mean you get two numbers, quantity 3 means you get three numbers and so on.
Once you have joined we will send you details of your assigned number/s
At the end of each month your number is entered into a draw with three generated at random. You have a chance of winning 60%, 30% and/or 10% of our monthly prize fund (which makes up 40% of the money received, the other 60% gets ploughed straight back into Strode Park's fantastic work).
If you're a winner, we'll send you a letter to confirm with your prize cheque
Winning numbers will also be published every month on this page and social media channels
All of the terms and conditions and winners each month can be found on our Strode Lottery web page.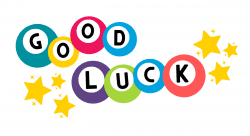 £60.00